The embossed polycarbonate sheets have become popular in the recent past. This is because of the desirable aesthetic value they come with alongside the superlative qualities of the ordinary polycarbonates.
The advancement in technology has seen quite a number of companies resort to embossed polycarbonate sheet which are being used in both domestic and industrial applications.
The polycarbonate sheets come in a wide range of shapes and designs such as the embossed, transparent, opal white and multiwall sheets, just to mention a few.
Most of these materials are known for their good thermal and electrical insulation capability, optimum clarity, high temperature tolerance, etc. Like other types of polycarbonate materials, embossed polycarbonate sheets can either be cold curved or cold bent into different shapes.
This material has really revolutionized certain industries such as the construction industry. In fact, there has been a huge demand for these sheets due to the numerous advantages they are associated with.
The good thing about embossed sheets is that a wide range of patterns can be achieved making it possible to meet the varying taste of the clients.
Their popularity is due to the fact that they can be used to partition offices and cabins,installed effortlessly,they are stable under harsh environmental conditions; offer a high tensile strength.
To get all these desirable qualities, it's important to go for those sheets which have been manufactured from premium quality raw materials which can also make them to be UV resistant.
This feature makes them flexible and versatile in nature. To avoid any instances of buying substandard materials, you need to test all the polycarbonate sheets. In case you need to perform an advanced testing of these materials and you don't have the required equipment.
you can simply get the embossed polycarbonate sheets from a reputable dealer.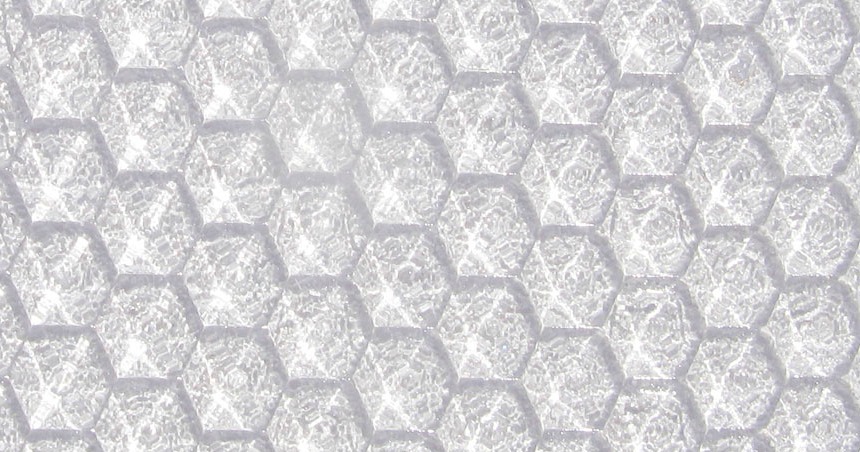 Where are these products used? 
The embossed polycarbonate sheets are known for their versatility. The sheets are mostly used to make helmets or riot shields; to construct patios and walkway covers; as pool and skylight enclosures; in advertising; a number of parts in vehicles and paneling amongst others.
 Features which are unique to embossed polycarbonate products 
These sheets share quite a number of characteristics with the other polycarbonate products. The embossing process; which is mainly done on one side of the surface is mainly designed to enhance certain features which are in high demand.
Some of these unique features include: light weight; being hail proof resistant to weathering; enhanced insulation properties; light weight; better light transmission; low flammability; easy to install and clean.
These make these products suitable for drilling, thermoforming, bending and cutting. These are some of the key features when it comes to the manipulation of various products to suit a given application.
When you are shopping for these materials, you need to consider the following key properties since they will determine the level of performance.
These properties can be customized to meet specific requirements which may be required for a given application.  These essential properties include weather, temperature and impact resistance; degree of fire spread; thickness; light transmission and maintenance costs.
Basically, these are some of the main features which distinguish the embossed polycarbonate materials and the other ordinary materials which are used for the same purpose.
These materials come in different colors such as green, blue, grey, solar bronze and clear. The thickness range between 2mm and 6mm.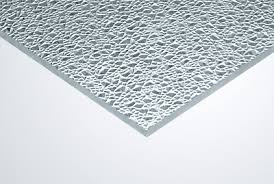 More details please check on excelite website www.exceliteplas.com